ICC reject Gambhir appeal
BCCI refuse to accept decision
Last Updated: 04/11/08 5:33pm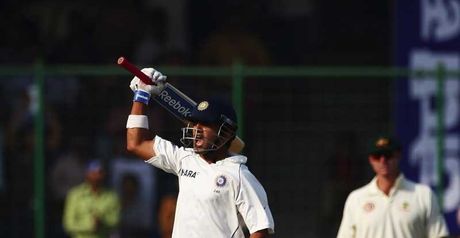 Gambhir: Ban upheld
The International Cricket Council (ICC) insist the decision to uphold Gautam Gambhir's one-Test ban will stand despite protests from the Indian board.
"The matter is now closed and the ICC will make no further comment on the case"
Haroon Lorgat Quotes of the week
Gambhir was handed the sanction by match referee Chris Broad after being found guilty of acting contrary to the spirit of the game during the third Test against Australia in Delhi.
The left-handed batsman stuck an elbow in the chest of Shane Watson while taking a single run en route to his double century in the first innings.
The Board of Control for Cricket in India appealed against Broad's decision but Justice Albie Sachs - a South African judge appointed by the International Cricket Council to conduct the hearing - ruled the Indian opener's ban should stand.
Sachs' judgement is final and binding under the provisions of the ICC code of conduct, therefore Gambhir will miss the fourth and deciding Test against Australia, which starts in Nagpur on Thursday.
ICC chief executive Haroon Lorgat said: "The ICC code of conduct is a robust and independent process designed to achieve a fair and proper outcome.
"Although we have received an objection letter from the BCCI, there is nothing more that we can do as the appeal commissioner's decision is a final and binding decision.
"The matter is now closed and the ICC will make no further comment on the case."
The BCCI had earlier complained about the way the appeal was handled and told the ICC they did not accept the outcome.
"The said order has been passed without affording the player an opportunity of personal hearing, legal representation and without acceding to his request for certain documents (or) recordings to be given to him and also denying him an extension of time," read a BCCI statement.