All Blacks ace arrested
Cowan to face NZRU disciplinary committee
Last Updated: 30/06/08 10:11am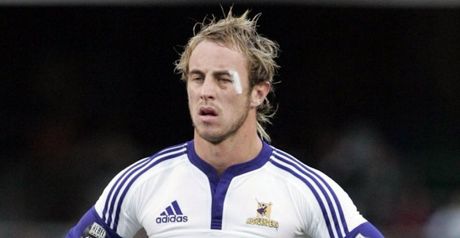 Cowan: Arrested and charged
All Blacks scrum-half Jimmy Cowan will face a NZRU disciplinary committee after he was arrested and charged with disorderly behaviour.
Cowan, who is also facing charges relating to an incident in Dunedin on May 12, was arrested outside a bar in Invercargill in the early hours of Sunday morning.
The 26-year-old will now appear before All Blacks team manager Darren Shand and NZRU general manager of professional rugby Neil Sorensen at a misconduct hearing in Wellington on Tuesday - with possible punishment ranging from a warning to dismissal.
Shand said: "Normally we would wait until the courts had dealt with any charges before we meet with a player. But Jimmy has had a second incident in a very short space of time and we want to act now and resolve it.
"We understand no one was hurt and no property was damaged. But clearly it is a pattern of behaviour that indicates he doesn't make good decisions when he's been drinking."