Allofs rules out Pizarro sale
Bremen director of sport says striker won't be allowed to leave club
Last Updated: 06/12/11 10:31pm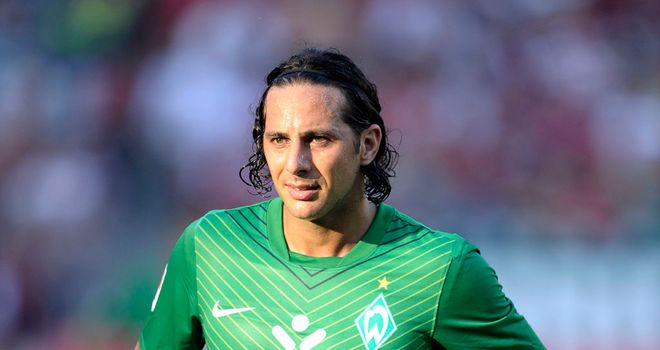 Claudio Pizarro: Wants to leave Werder Bremen and return to Peru
Werder Bremen director of sport Klaus Allofs says Claudio Pizarro will not be allowed to leave the club, despite the striker saying he wants to return to Peru.
Allofs insists he has heard nothing from the former Chelsea striker about wanting to move on.
The 33-year-old has scored 11 goals in 13 league games this season but is out of contract with Bremen in June.
Allofs told Bremen newspaper Weser Kurier: "I can rule out any chance of Claudio leaving in the winter transfer window."
However Pizarro told German daily paper Die Welt: "Yes, I am interested in leaving Bremen. I have always said I will think about things and look at my situation here."