Spiderman warns Mexico
Gutierrez believes Argentina will improve in knockout phase
Last Updated: 26/06/10 12:26pm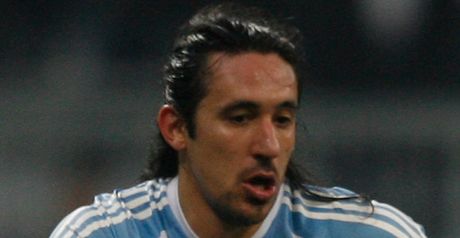 Gutierrez: Mexico warning
Argentina's Jonas Gutierrez has issued a warning to Mexico ahead of Sunday's crunch last 16 clash.at Johannesburg's Soccer City.
The South American giants saw off Mexico 2-1 at the same stage of the last World Cup, with Maxi Rodriguez netting the winner in extra time.
Gutierrez is hoping history repeats itself and has told the Mexicans that Diego Maradona's Group B table-toppers are set to get stronger and stronger.
He told reporters: "Mexico will find an Argentina team that has come on a lot in four years.
"When big teams do well in the group phase they usually get even stronger in the knockout rounds.
"Let's hope we can pick up the same result we got four years ago."
Newcastle midfielder Gutierrez has been used as a full-back by Maradona and is enjoying himself thoroughly as Argentina have recorded three wins out of three.
Delighted
He added: "I've been delighted with how it's been going. It's just been amazing.
"I hope to keep improving over the next few games. That's what counts. And as long as that's the case, it can only be good for me."
Gutierrez, who dons a Spiderman mask to celebrate scoring, was told by Maradona that he would not be dropped after Newcastle were relegated in 2009 and the defender is full of praise for his boss' belief.
He added: "Diego's support was very important for me. The team had just gone down to the Championship and they didn't want to loan me out to anyone.
"I thought I'd have a real job making the squad but when I was called up for the friendly with Russia he told me not to worry.
"He said what mattered was how I was playing and not the league I was playing in. That really helped."