Toyota to enter WEC early
Japanese manufacturer to expand 2012 programme
By William Esler - Tweet @SkySportsWill. Last Updated: 02/02/12 6:40pm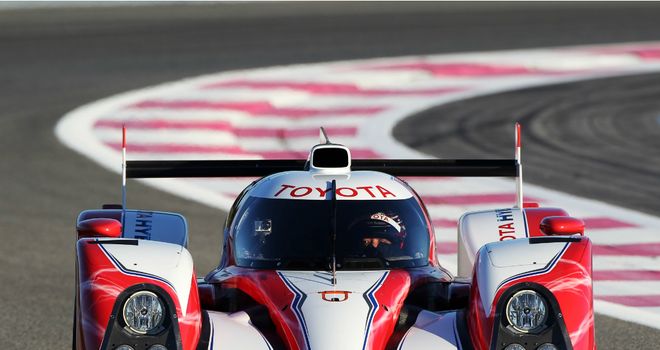 Toyota: Bigger programme for TS030 Hybrid
Toyota have confirmed they are to expand their 2012 programme and contest the new FIA World Endurance Championship as a full-time entrant.
Originally, the Japanese manufacturer had planned to enter only selected rounds of this year's championship to allow them to develop their cars ahead of a full programme in 2013.
However, after Peugeot pulled the plug on their endurance team to save money two weeks ago, the FIA held meetings with Toyota and have persuaded them to increase their presence in the fledgling championship.
Due to time constraints, the Toyota TS030 Hybrid car will not be ready for the opening round of the eight-race calendar at Sebring.
Instead it will make its debut at the Six Hours of Spa-Francorchamps on May 5, before contesting the ultimate test of endurance at the Le Mans 24 Hours.
Team president Yoshiaki Kinoshita said: "The circumstances for the championship changed suddenly in the last weeks.
"Toyota Racing considers it important to work together with the FIA and ACO (governing body of Le Mans) to establish a successful future for endurance racing.
"We have done everything we can to show our support and we look forward to an exciting season, including the opportunity to race two cars at Le Mans."