Dixon wins in Detroit
Detroit race shortened to 60 laps due to poor track
Last Updated: 04/06/12 7:58am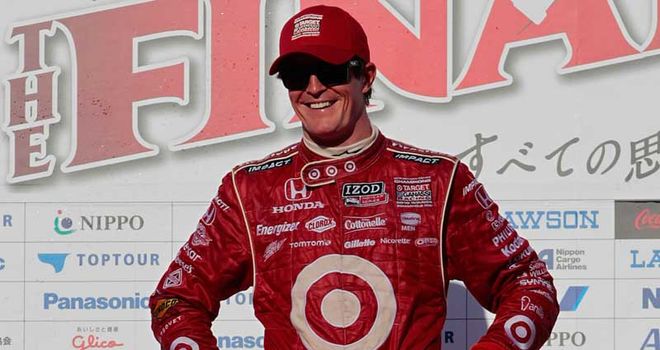 Scott Dixon: Won truncated race at Belle Isle
New Zealand's Scott Dixon claimed victory in a dramatic IndyCar Detroit Grand Prix, which was marred after poor track conditions stopped the race for more than two hours.
A red flag halted the event Sunday 45 laps into a race that was scheduled for 90 laps and shortened to 60.
Belle Isle's 2.07-mile road course, which had not hosted a race since 2008, had chunks of asphalt and concrete missing. Pot holes and grooves that were recently filled with tar became exposed. Crews filled the gaps with epoxy that settled enough for the race to resume.
The sprint to the finish was stunted by a caution flag because light rain made a slick track even more slippery. Dixon pulled away after the final restart on lap 55 for his first win of the season.