The Monte Carlo Rally kicks off the 2013 season with a new champion in prospect
Last Updated: 15/01/13 8:25am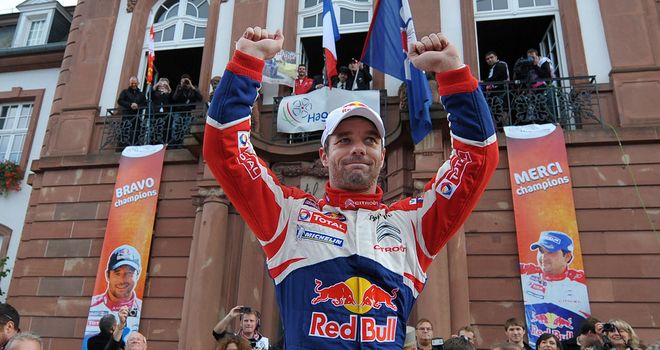 Sebastien Loeb: Frenchman to have a limited season
The 2013 World Rally Championship season starts on Wednesday with the Monte Carlo Rally.
And there will be a new world champion crowned this year for the first time since 2003 as Frenchman Sebastien Loeb will race a limited season after claiming a record nine straight titles.
Loeb will be present at the 81st and oldest rally on the circuit but he will drive in only four races this year as he gradually moves away from the sport and onto other projects.
"The idea came one day when we were discussing the future with Citroen," said Loeb who will also race in Sweden, Argentina and at his home Alsace rally.
"Four is enough. The two that I wanted to do were Monte-Carlo and France, but four is a good compromise.
"I wanted to do Sweden as well, to see if I can try and stay on the road this time."
Finland's Citroen driver Mikko Hirvonen and Frenchman Sebastien Ogier of Volkswagen are expected to be two of the strongest challengers for the title in what is likely to be a wide open season.
"I can't wait to get started," said VW Motorsport boss Jost Capito.
"Our goal at Monte Carlo is to gain as much experience as possible and get both our cars to the finish."
The race begins on Wednesday following a special stage on Tuesday which decides the starting order for the race proper, which will feature 18 specials across 468km.