Loeb opts to start third
Championship leader covers all angles ahead of GB rally
Last Updated: 15/09/12 9:06pm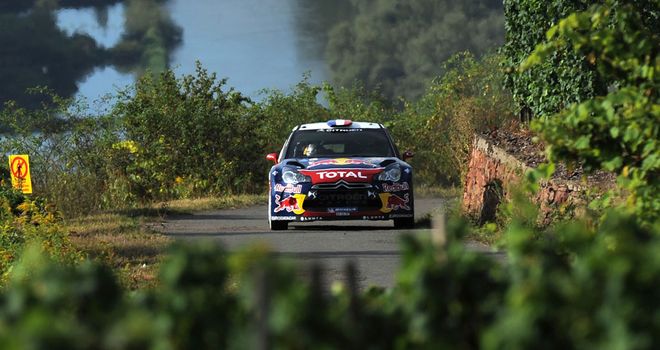 Sebastien Loeb: Chosen to start in third place on Friday
Sebastien Loeb has chosen to start third in the Rally of Great Britain after going fastest in qualifying on Thursday.
The Frenchman, who has a commanding 54-point lead over Finnish team-mate Mikko Hirvonen in the championships standings, will start behind Thierry Neuvill and Hirvonen in Llandudno.
The race, which is mostly run over gravel roads, is likely to be affected by overnight rain which convinced Loeb to choose an early starting position.
"There might be a little bit of rain but not so much. When it's raining it's a lot better to be in front. If it's drier then it's not good to be first so we have chosen third," he told www.wrc.com.
"We don't always have the perfect weather information but I don't think it will be cleaning so much."
Norway's Petter Solberg, who has picked up three victories in Wales, and lies third in the overall rankings, albeit 95 points behind Loeb, will start fourth in his Ford.
"For sure I was covering what Sebastien was doing," he said. "I was thinking he would take number two and I would be number three but when he went three I thought maybe I would go one or two back.
"I want to beat him, he will be the fastest and that's why I chose number four so I am right behind him".