James Ellison set for British Superbikes after MotoGP deal comes to end
James Ellison admits he is hugely disappointed to be released by Paul Bird Motorsport's CRT squad.
Last Updated: 19/11/12 1:00pm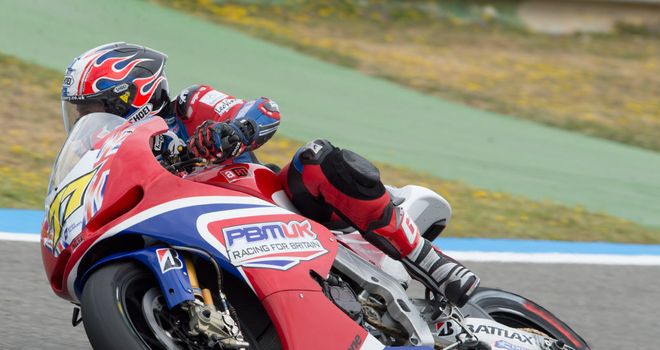 The 31-year-old equalled his career-best result of ninth in two out of the last three races of the MotoGP season but was still not offered a chance to return in 2013.
Ellison told MCN: "It is really gutting and frustrating because I made a really big sacrifice for the last couple of years to have a big push to get into the world championship because I know I can do well.
"So when the CRT class came along it was a bonus being in MotoGP and when the offer from Birdy came it was ideal.
"When we discussed it, it looked like it was for the long-term because I didn't want to just come and do it for one year with my reputation being on the line. I'd taken a lot on and I wanted to do it for a minimum of two years.
"Birdy signed a contract with Dorna for three years and he said he would like to bring a young rider in later on so I was assuming, I'd have one more year.
"I think we've done well. Like everybody has in the first year we have had some ups and downs but I think we have done enough to stay. For whatever reason Paul wants another rider on it."
Ellison says his future is now likely to be in British Superbikes: "I have talked to quite a lot of BSB teams and there are plenty interested but a lot of things have to fall into place.
"To be honest I was probably a bit naïve trying to cling onto the hope that I had something in MotoGP, so I haven't really pushed anywhere else."