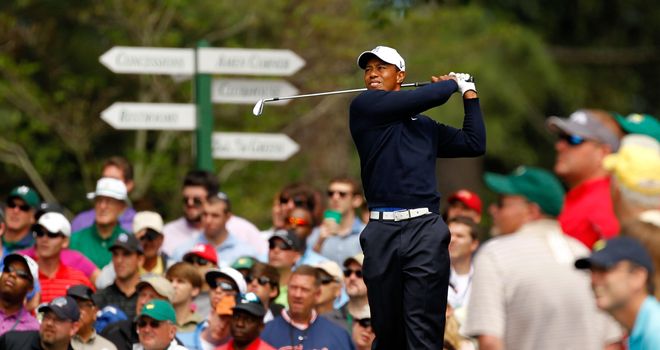 Tiger Woods: The wins have dried up at Augusta
He's won four Green Jackets but it's eight years since Tiger Woods tasted Masters victory. So we're asking a simple question - will he ever win it again?
Tiger produced one of golf's earthquake moments when he blitzed the field by a record 12 shots to capture his first Masters back in 1997.
He added further wins in 2001 and 2002 and, helped by his amazing chip-in at 16, added a fourth in 2005.
But since then he's drawn a blank.
Woods has certainly been competitive at Augusta National since his last Green Jacket and has only finished outside the top six once in those eight winless years.
But, for Woods, a man who has collected 14 major titles, that simply isn't good enough.
With the injuries piling up (his bad back caused him to pull out of the recent Bay Hill Invitational) and his intimidiation factor weakening by the year (Tiger's last major success was in 2008), father time appears to be catching up with the 38-year-old.
So, will he ever be a Masters champion again. Give us your thoughts and vote in our poll.