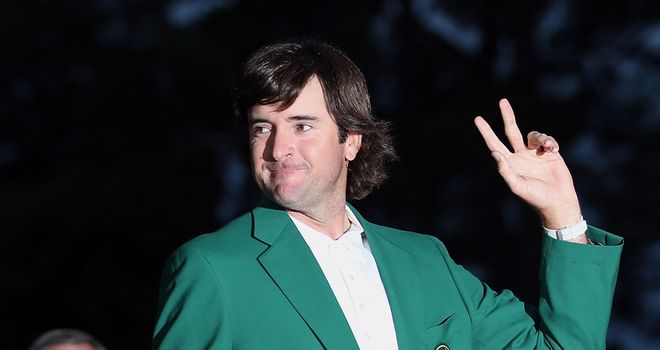 Butch Harmon believes Bubba Watson could go on to be "something special" after his surprise victory in the 2012 US Masters.
"He is a great champion and you can't take that away from him."
Butch Harmon Quotes of the week
The 33-year-old American grabbed his first major title by beating South African Louis Oosthuizen at the second hole of a play-off.
Watson started the day three shots off the lead and was not among the favourites to challenge but Harmon told Sky Sports News that the American was a worthy winner.
When asked if he anticipated Watson's charge to the title, Harmon said: "No, I don't think that anybody would have thought that. Bubba said in the Butler Cabin his dreams had never gone that long.
"He is a fantastic champion. He is one that will be a people's champion because the fans over here really like him.
"He played phenomenal, especially on the back nine. He did everything you had to do to win in the end. He did win.
"He had a phenomenal shot in the play-off. He had a good putt in the first play-off hole that didn't quite make it and then they both hit poor drives on the second play-off hole on No 10 and then Bubba Watson hit the most remarkable shot out of the trees.
"As he said he had to take the short iron and hook in forty yards. He said he knows he can hook it, so he did. He hooked it right up on to the green, two putts to win - he is a great champion and you can't take that away from him.
"I think this is going to spur him on to really be something special."