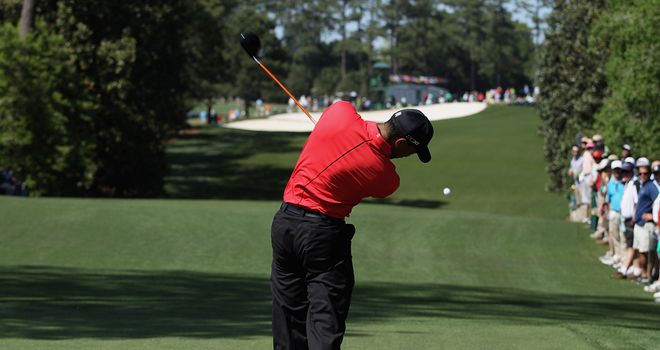 Tiger Woods: Says Augusta always suits those long off the tee
Tiger Woods firmly believes that the big hitters have a definite advantage at Augusta National.
Last year's winner Bubba Watson was the latest to back that theory up while Phil Mickelson (winner in 2004, 2006 and 2010) and Angel Cabrera (2009) have also lent the idea further credence
Four-time Masters winner Woods said: "It's still advantageous to hit the ball long there and hit the ball high.
"Most of the winners have all been able to move it out there. Whether it's Phil, or Bubba or Angel, you go around the list.
"Most of the guys can hit the ball up in the air and they can move it. You still have to play the par fives well, and it still helps to be long into those par fives."
Mike Weir (2003) and Zach Johnson (2007) have shown it's possible to be short off the tee and still emerge as a Masters champion but Tiger says they remain exceptions to the rule.
"There are certain weeks and certain times when shorter guys have wedged it unbelievably well and have been successful, Zach being one of them.
"He never went for the par fives ever, all 16 of them. But I think that's rare. You look at most of the guys in the top 10 with a chance to win on Sunday, they're all long hitters."
Chasing fifth win
Tiger, who is currently 24th on the PGA Tour Driving Distance stat, hasn't won a Green Jacket since 2005 but feels a fifth Masters victory will come his way soon.
"It's been one of those things where I've been close there so many times on that back nine on Sunday, and I just haven't won," said Woods, who has only finished outside the top six once since he won seven years ago.
"I've been on the periphery and played myself into the mix. I've been right there with just a few holes to go, and it just hasn't happened.
"Hopefully this year it will be a different story, and I'll put myself there and hopefully have Bubba put the jacket on."