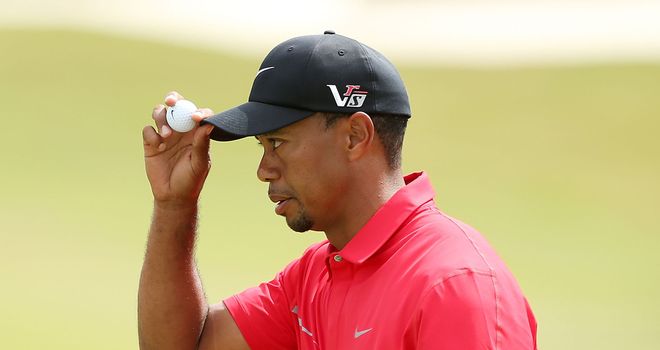 Tiger Woods: A four-time Masters winner
Woods still hasn't won a major since 2008 but will head to Merion this year as the clear favourite.
On his play this year it's a status he deserves.
After the slump across 2010/11 following the break-up of his marriage, it seemed as if Tiger's glory years were over.
But he hit back with three wins in 2012 and he's already surpassed that tally in 2013 after triumphs at Torrey Pines, Doral, Bay Hill and Sawgrass.
His victory at the latter was particularly noteworthy as he hadn't won the Players Championship since 2001.
Clearly there are plenty of weeks where the rest still can't live with him but Tiger is desperate to make one of those a major.
After somehow winning the 2008 US Open at Torrey Pines on one leg, Woods has drawn blanks ever since in the majors meaning his tally of 14 is still four short of Jack Nicklaus' record of 18.
His two other US Open wins came at Pebble Beach in 2000 (by 15 shots!) and Bethpage Black in 2002 but none of those bore much resemblance to Merion.
However, if Tiger can win at Sawgrass - a track which has troubled him for years - he can win anywhere.
Quite simply, the world number one is the man they all have to beat.