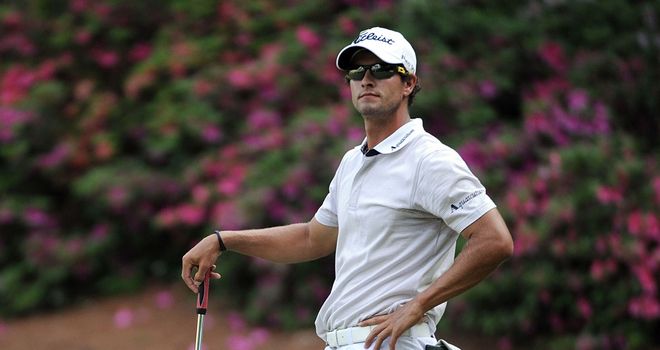 Adam Scott: Produced his best Masters finish, tied second, last year.
The 31-year-old from Adelaide has won a Players Championship, a Tour Championship and a World Championship so he's more than capable of beating the best fields.
Fact Box
Scott reached a career-high third in the world rankings in 2007 but fell out of the top 50 when his form dipped in 2009. He returned to the top 10 after his WGC-Bridgestone Invitational win last August.
In 2006 he won the Tour Championship and finished third on the PGA Tour money list.
His joint second place in last year's Masters is his best ever finish in a major.
But can he do it in a major?
He so nearly achieved the feat long expected of him in last year's Masters when he held the lead with a hole to play but, behind him, Charl Schwartzel finished like a train and left Scott in a tie for second.
That was his best ever performance in a bizarrely disappointing majors career which had produced just one previous top five and that way back in 2006.
However, as well as his second at Augusta, Scott also finished seventh in last year's USPGA so appears to be turning a corner.
One reason for the improvement has been the switch to a broomhandle putter and Scott looks a much more assured performer on the greens these days after adopting the long stick.
Teaming up with caddie Steve Williams has also had a galvanizing effect.
The Kiwi can be a controversial character but won 13 majors with Tiger Woods and might just be the extra ingredient that helps Scott get over the line.