NHL: Adam McQuaid sent the Boston Bruins to the Stanley Cup finals
Last Updated: 11/06/13 3:46pm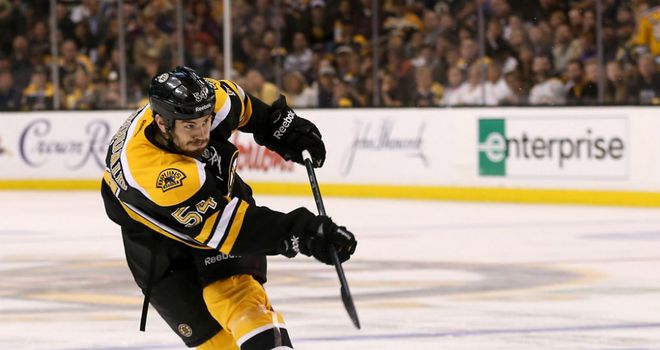 Adam McQuaid: Scored only goal against Pittsburgh to send Bruins to Stanley Cup finals
Adam McQuaid sent the Boston Bruins to the Stanley Cup finals as his goal downed the Pittsburgh Penguins 1-0 to complete a series sweep.
After two scoreless periods, defenseman McQuaid bagged his second goal of the play-offs with a slapshot 5:01 into the third after good work from Brad Marchand to give the Bruins a 4-0 victory in the best-of-seven Eastern Conference Finals series.
Tuukka Rask stopped 26 shots for the shutout to help take the Bruins into a finals series most likely against the Presidents' Trophy-winning Chicago Blackhawks, who lead defending champions the Los Angeles Kings 3-1.
The Bruins will look for their second Stanley Cup title in three years having beaten Vancouver Canucks in 2011.