EIHL: Benn Olson and Derek Campbell banned after incident after Coventry Blaze defeat
Last Updated: 31/01/13 2:50pm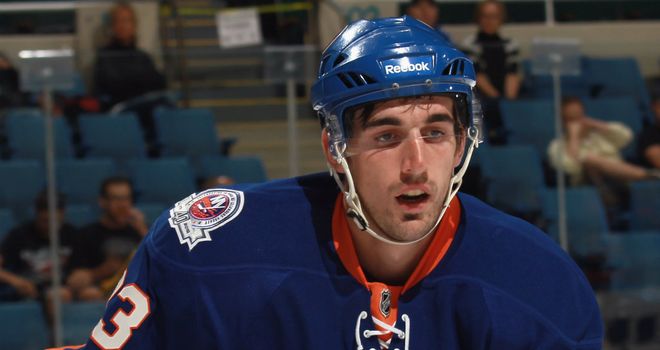 Benn Olson: Could miss the next two after an altercation against Braehead Clan on Tuesday
Coventry Blaze's Benn Olson and Derek Campbell have both been banned following an altercation at the conclusion of the Challenge Cup against Braehead Clan on Tuesday.
Olson has been handed a two-match ban and Campbell a one-match ban after the incident was reviewed by an Elite League disciplinary committee.
Both men were penalised for roughing, Olson was charged with starting a fight. The severity of the altercation meant an extra match was added to his ban.
Campbell has been charged with resisting a linesman in the discharge of his duty.
They will both miss the trip to Cardiff Devils and unless Olson appeals his second game ban he will not be available to face Nottingham.