Elite Ice Hockey League: Belfast Giants beaten at home by Dundee Stars
Last Updated: 12/01/13 2:37pm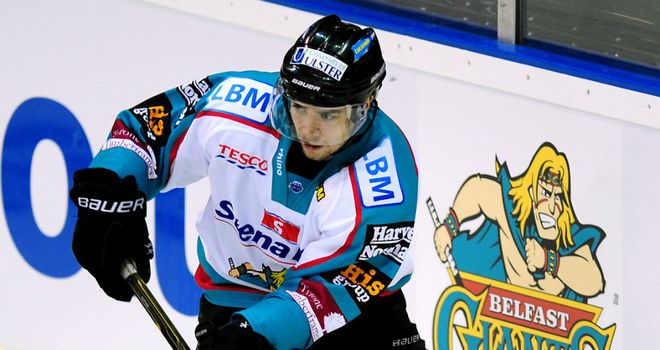 Belfast Giants: Suffered second straight home defeat
Belfast Giants slipped to their second straight home defeat as Dundee Stars claimed a 5-2 victory in their Elite League clash.
Mike Wirll was the hero as he netted a hat-trick for the Stars, who recorded their first ever win over Belfast at the Odyssey Arena.
The Stars opened the scoring with a powerplay strike from AJ MacLean at 13.28 but the hosts hit back to level the scores as Daymen Rycroft found the net 71 seconds later.
The hosts went in front early in the second period through Rob Sandrock but the Stars rallied with two goals in less than five minutes as Wirll and Bill Bagron both found the net.
Wirll added two more in the final period to complete his hat-trick and leave the Giants six points behind league leaders Nottingham with only one game in hand.