Eilte Ice Hockey League: Coventry Blaze bounce back against Cardiff Devils
Last Updated: 27/12/12 9:34am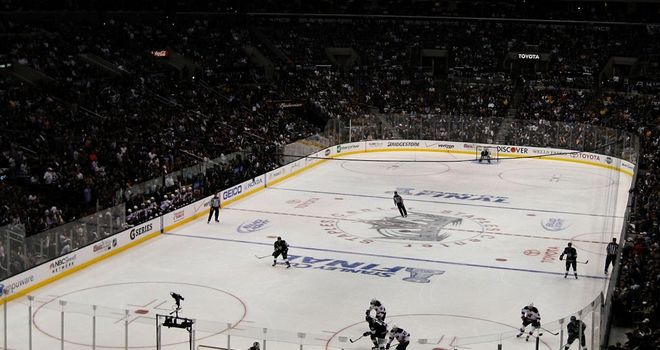 Coventry Blaze responded to their humiliating 8-0 thrashing to the Nottingham Panthers on Sunday with a 4-1 success over the Cardiff Devils.
The Blaze were in command for most of the game, but only had one goal to show for their first-period effort thanks to Dustin Cameron.
Coventry took control of the contest in the second with Benn Olson and Jerraime Domish both finding the back of the net to leave the Devils in trouble.
Mark Smith's powerplay goal gave Cardiff hope of a comeback in the third, but Cameron's second of the game ensured the Blaze claimed the victory.
Despite the win Coventry remain bottom of the Erhardt Conference five points behind the fourth-placed Devils, who have 17 points from their 16 games.