Nottingham Panthers secure 5-4 overtime win over Braehead Clan
Last Updated: 20/11/12 4:23pm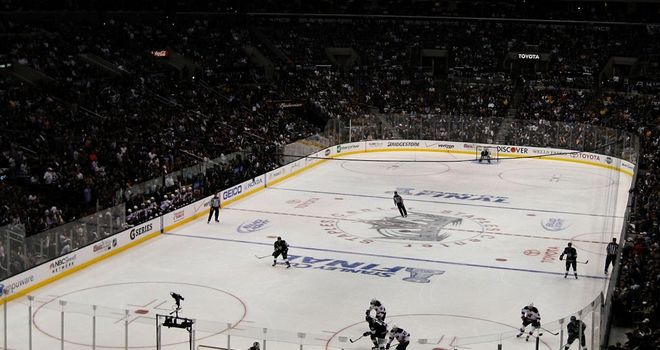 Nottingham Panthers made it five successive wins on Friday
Bruce Graham netted in overtime as Nottingham made it five straight victories with a 5-4 success over Braehead Clan.
The Panthers opened the scoring through Jordan Fox, but the scores were level by the end of the first period thanks to Robert Farmer's goal.
Matt Francis's effort restored Nottingham's lead only for three goals in a four-minute spell from Steve Birnstill, Jordan Krestanovich and Bobby Chaumont put the Clan 4-2 up.
The Panthers' Matthew Myers pulled a goal back in the third with Jonathan Weaver's powerplay goal forcing overtime with Graham than deciding the contest in overtime.