NHL players remain locked out after latest talks with league officials break down
Last Updated: 19/10/12 8:41pm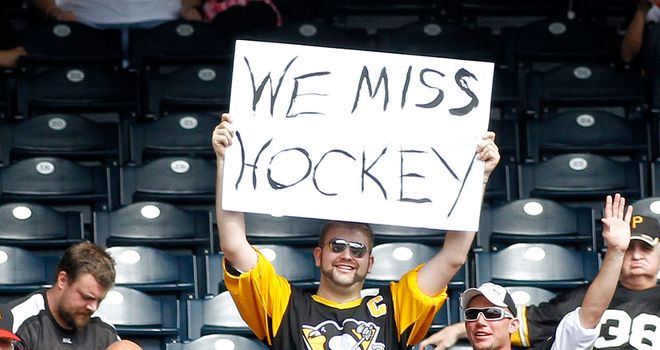 The NHL season looks certain to be delayed after further talks between players and league officials aimed at ending the lockout broke down without a resolution.
The opposing sides appear no closer to reaching an agreement on the allocation of revenue, and a full 82-game season now looks unlikely.
Player representatives rejected a proposed six-year deal promising an equal split of revenue, while three alternative offers made by the players were discussed without success.
NHL commissioner Gary Bettman said: "I am concerned, based on the proposal that was made, that things are not progressing. To the contrary, I view the proposal made by the players' association a step backward.
"We indicated that we are prepared to have discussions, that we are prepared to look for tweaks or adjustments, but this is the deal that we believe this league needs to get the games going.
"But the longer this goes, and particularly if we are not in a position to have an 82-game regular season, damage may in fact make it even more difficult as time goes on to make a deal."
No details were revealed on the offer proposed by the players' union following the latest round of talks in Toronto which lasted several hours.
The dispute over how to split the NHL's $3.3billion in revenue has led to the fourth lockout in the last 20 years, the last of which wiped out the entire 2004/05 season.