Hull Stingrays came from behind to beat Cardiff Devils in an action-packed Challenge Cup encounter
Last Updated: 13/09/12 10:42pm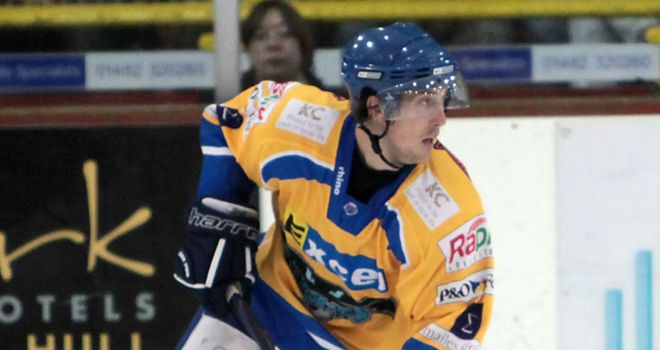 Jereme Tedler: Hat-trick hero for Hull Stingrays
Hull Stingrays came from behind to beat Cardiff Devils 7-5 in an action-packed Challenge Cup encounter on Thursday night.
The prolific Jereme Tendler (3+1) grabbed a hat-trick for Stingrays but Mac Faulkner (3+1) hit back with his second treble in two games to give Cardiff hope.
Ryan Hand fired Hull ahead after only 47 seconds but Devils regrouped quickly and were level at 12.03 as Chris Blight found the net. Devils then went ahead before the period break when Faulkner scored his first at 15.44 on the powerplay.
Stingrays were on level terms at 27.48 courtesy of a strike by Cale Tanaka but 32 seconds on and Faulkner edged Devils ahead once more.
The Devils ran into penalty trouble and Tendler made them pay with powerplay goals at 33.39 and 37.23, the latter on a two-man advantage, to turn the game the home side's way.
Tendler completed his hat-trick 59 seconds into the third period shorthanded and with Devils in disarray Jason Silverthorn fired in another 'shorty' at 48.36 to power Hull clear at 6-3.
Cardiff threatened a dramatic fightback through Faulkner and Max Birbraer but Tomas Valecko found the empty net with 39 seconds remaining to confirm both points for a relieved home side.