NHL: Kings close in on crown
A review of Saturday's action in the National Hockey League
Last Updated: 03/06/12 6:14am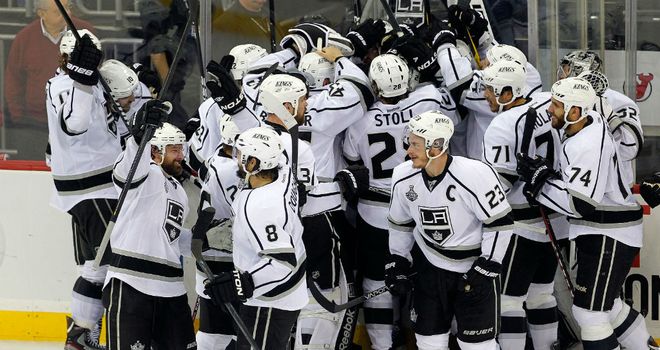 Los Angeles Kings celebrate Jeff Carter's overtime winner
Jeff Carter took the Los Angeles Kings to within two games of their first-ever Stanley Cup crown as his goal sealed a second straight 2-1 overtime win over the New Jersey Devils.
Los Angeles scored first, the Devils levelled and the Kings sealed it in extras to level the NHL record for most post-season road wins at 10 and stretch their series lead to 2-0.
Drew Doughty opened the scoring after 7:49, but Ryan Carter evened it up 2:59 into the third period.
Carter then sealed it 13:42 into OT as the Kings continued their remarkable run of not having lost a road game in the 2012 play-offs.
The Kings will head home to host game three of the seven-game series on Monday.