NHL: Devils up for the cup
Stanley Cup bid for Devils after Rangers win
Last Updated: May 26, 2012 11:16am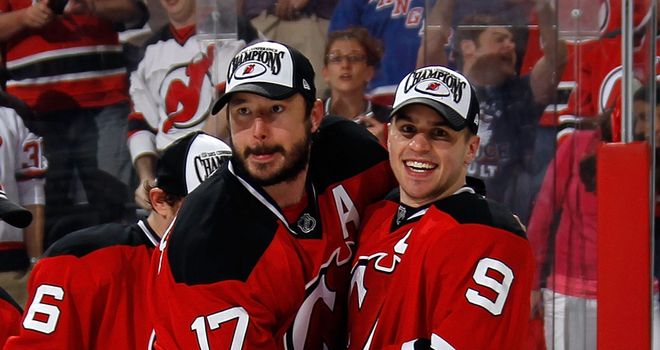 The Devils will play for the Stanley Cup.
The New Jersey Devils will face the Los Angeles Kings in the Stanley Cup finals after securing a 4-2 play-off series win over the New York Rangers with a 3-2 overtime victory.
The Devils advanced to their first finals since 2003 as Adam Henrique scored off a wild scramble in front of goal at 1:03 into overtime.
New Jersey had missed the play-offs last season for the first time since 1996 but showed their recovery was almost complete with a dramatic winner.
Henrique's series winner came after Henrik Lundqvist stopped Ilya Kovalchuk twice and also kept out Alexei Ponikarovsky.
Henrique was well placed to tap the puck home as the last shot lay in the crease.
Ryan Carter and Kovalchuk also scored for the Devils, who threw away a 2-0 first period lead.
Ruslan Fedotenko and Ryan Callahan scored to bring New York level and the game looked too close to call.
New York went close before Henrique decided the game and the series.