Sky Tickets: Red Bull Air Race
Last Updated: 15/08/14 4:21pm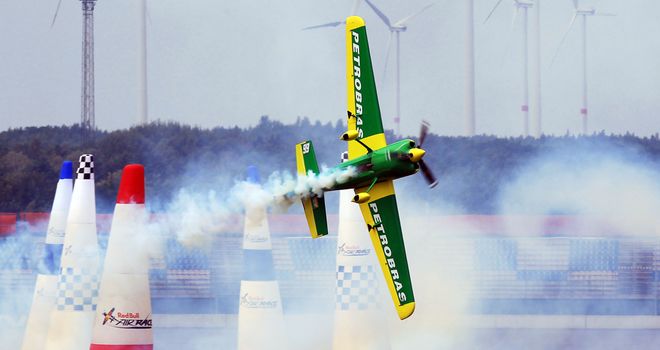 You can buy tickets for the Red Bull Air Race at Ascot in August
Sky Tickets have qualifying, race day and weekend tickets available for the Red Bull Air Race at Ascot Racecourse on August 16-17.
Red Bull Air Race World Championship, Ascot, August 16-17
Globally renowned as the fastest and most exhilarating motorsport on the planet, it's a spectacle of high speed, low altitude and extreme manoeuvrability. Single day tickets start at £30 and weekend packages are available for £60. Plus there are discounted tickets for children and kids under 10 go free - so don't miss what promises to be an unmissable family day out!
Click here to buy qualifying day tickets
Click here to buy race day tickets