No further watering at Ascot
Last Updated: 20/06/14 1:49pm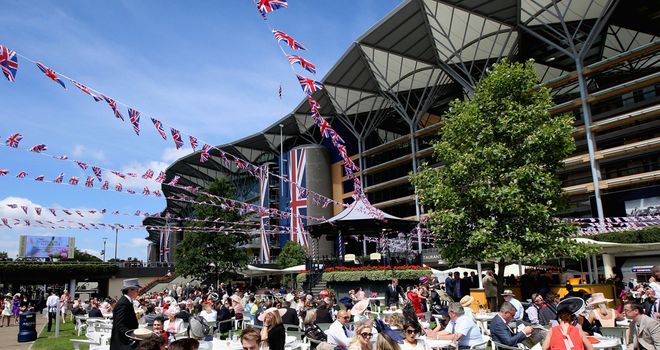 The weather has been favourable at Royal Ascot all week long.
Ascot's clerk of the course Chris Stickels says he does not plan to water the track again before racing on Saturday.
After a further 4mm of artificial irrigation was applied to the straight course after racing on Thursday, conditions remain 'good to firm, good in places on the round course' before racing on Friday.
"We watered the straight course last night and put 4mm on to maintain the Good to Firm going," reported Stickels.
"There was no watering of the round course and there are no plans to water any part of the track this evening. The forecast is for it to stay dry and while there is a slight chance of rain this evening, any amount that arrives will be negligible."
Stickels is responsible for the turf management of the course at Ascot as well as racing operations and his working day during the Royal Meeting starts at the crack of dawn when he first walks the track.
"I get to the course around 5.45am when I first walk the course and then I'll walk round it once more at around 11am just after the gates open.
"I usually finish at around 8pm but it all depends on what is happening really. For instance, we were watering last night so I got back at around 8.30pm, watched the second-half of the England game and then headed back to make sure everything was fine.
"We've been very happy with the racing surface this week. We started the meeting on good ground on both the courses but obviously it's got a little quicker as the week has gone on.
"There's not too much of a debrief on Saturday evening when the action draws to a close as we usually save that for Monday morning. I just usually head home around 8ish and try and enjoy the evening - though I'm usually too tired to do much."