Comfortable night for Inchila
Last Updated: 20/06/14 12:42pm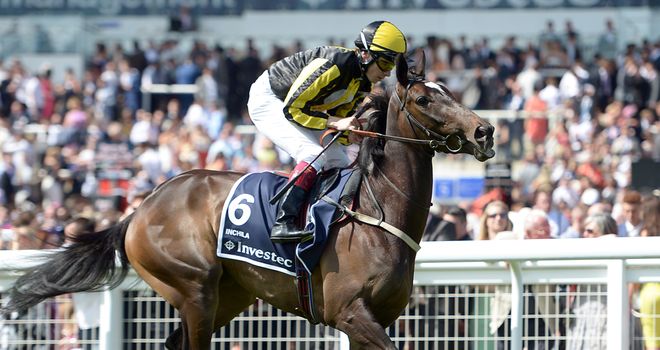 Inchila is set to be transferred to Newmarket for X-rays
Connections of Inchila issued an upbeat bulletin on Friday morning after the talented filly suffered a suspected pelvic injury at Royal Ascot.
The Investec Oaks fourth, trained by Peter Chapple-Hyam, was pulled up over two furlongs out of the Ribblesdale Stakes on Thursday and was taken to veterinary hospital by horse ambulance.
Inchila will soon be transferred to Newmarket for X-rays.
Barry Reilly, manager of owners-breeders Woodcote Stud Ltd, said: "It's looking really good, to be fair.
"She was tied up overnight, which is what they have to do with them sort of injuries. But she was let down this morning and was walking in her box and putting weight on it, which is always a good sign.
"She had a comfortable night and is not taking any more painkillers. She's a calm filly in her demeanour so she will be a good patient.
"We are planning to take her to Newmarket as soon as possible for a bone scan, but it's positive [news], rather than negative, that's for sure."