Bremner has Ascot date
Last Updated: 04/06/14 5:26pm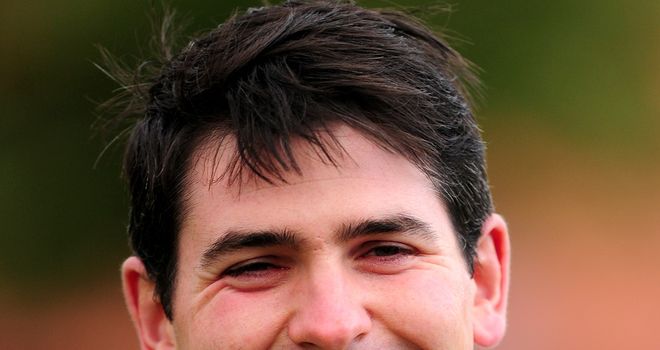 Hugo Palmer: Trains Bremner
Hugo Palmer is hoping Bremner improves for the step up in trip in the King George V Stakes at Royal Ascot.
Twice a winner last year over a mile, he has been found wanting over 10 furlongs to date this season but Palmer took some solace from his performance when fifth at Newmarket last weekend.
"He ran all the way to the line and looked to me like a horse that wants further which is exactly what we thought going into the race. Interestingly, the handicapper took the opposite view and thought that he didn't stay so I hope I'm right and he's wrong. If he's a miler, I don't think he's a terribly good one, but he could be quite a good mile-and-a-half horse." wrote Palmer in his Stan James.com blog.
"He's come out of the race particularly well and he'll head to Royal Ascot for the George V handicap on Gold Cup day where he'll be largely Australia's only representative after Zoustar broke down.
"I said to the handicapper that the horse wasn't competitive off 95 and he agreed. I said if you look at his form, he's beaten gateposts as a two-year-old. One horse he has beaten has gone on and even that is struggling off 89 and the form stinks.
"He said, "I can see your point. If I drop him to 90, will you promise to run him in a 0-90?" I said, "I can't do that, I'm afraid, he's running at Royal Ascot." He said, "In that case, I'll drop him to 92," so he was pretty reasonable about it.
"If you treat each other fairly and with respect then surely that's got to be the way forward. I could easily have said to him that there's a 0-90 at Hamilton I'm looking at and he'd have said we could go there off top weight.
"I could then have entered him in the George V and if he won it off 90 by a length and those extra 2lb would have made all the difference, the handicapper would have been absolutely furious and next time I asked for a favour I wouldn't get it."