Ocean Tempest tamed in Germany
Last Updated: 29/05/14 5:10pm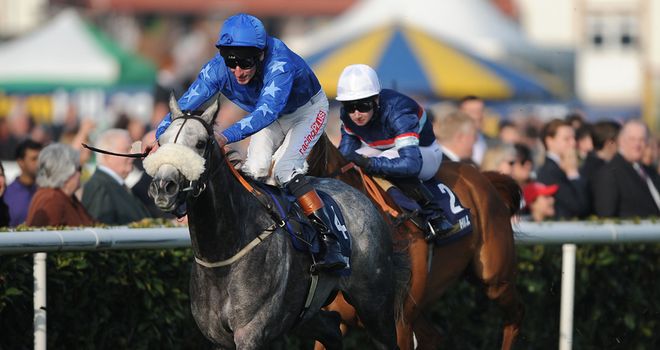 Ocean Tempest: Beaten at Baden-Baden
Ocean Tempest's fine run came to an end in Germany as he finished well down the field in the Badener Meile at Baden-Baden.
John Ryan's grey has won two Listed races since he claimed the Lincoln at Doncaster, but he was no match for Red Dubawi, who came from last to first in the Group Three.
Ocean Tempest was prominent for a long way under Eddie Pedroza, but his challenge faltered along the home straight and he only beat a handful of horses home.