Warwick changes announced
Last Updated: 23/05/14 5:49pm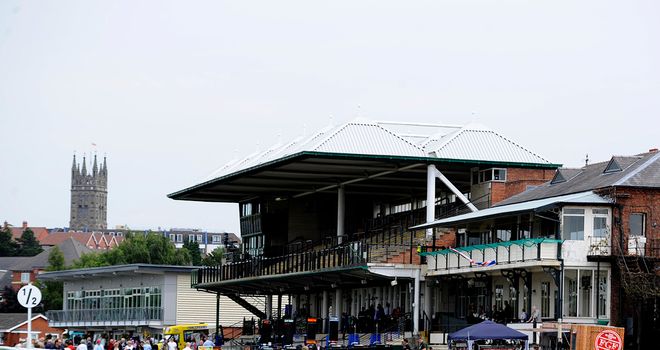 Warwick: Meetings have transferred to Nottingham and Carlisle
Following the abandonment after two races of Warwick's card on Tuesday, six scheduled Flat fixtures between June and September will convert to two all-sprint cards at the Midlands track on a realigned course, while four will transfer to Nottingham and
The moves come as a package of precautionary actions following the loss of confidence in areas of the Warwick course by jockeys. Artful Lady suffered a fatal fall when coming down in an area at the end of the six-furlong chute, although the precise reasons for her fall have yet to be concluded.
Track realignment where the sprint course meets the home straight has been agreed with the British Horseracing Authority and the course will water to ensure each meeting starts on ground no faster than good.
Jockey Club Racecourses will work with the BHA and Professional Jockeys Association to trial the realignment before the July fixture, to ensure that participants can have complete confidence in the course.
Nottingham will stage two fixtures, on the evening of June 16, which will feature the Warwickshire Oaks, and the afternoon of July 10. Carlisle will also stage two fixtures, on June 26 and September 2.
The Eternal Stakes will transfer to Newmarket as part of its card on June 28.
The fixtures Warwick will stage are its Ladies Day on July 4 and its Bank Holiday meeting on August 25.
BHA senior inspector of courses Richard Linley visited Warwick and conducted a full assessment in conjunction with JCR representatives. No turf management-related issues were identified during this inspection.
JCR group managing director Paul Fisher said: "The safety of all participants is the number one priority for Jockey Club Racecourses and is at the core of the decisions we are announcing today.
"No turf management concerns with the track have been identified in any inspection or else we would not have been racing. The BHA found that Warwick's ground staff team has prepared the turf in line with good practice at all times and we have taken numerous precautionary measures in recent years in light of the publicly-stated concerns of horsemen about the home bend at the course.
"We take the concerns of jockeys extremely seriously and until those are resolved we are not comfortable running Warwick's programmed Flat races this season. Having made this decision, we will now take the necessary time to review our long-term options on the Flat at Warwick and launch a consultation with the BHA, horsemen and industry stakeholders on this."