Chelmsford City and Newcastle enter fixture allocation process for 2015
Last Updated: 28/04/14 4:55pm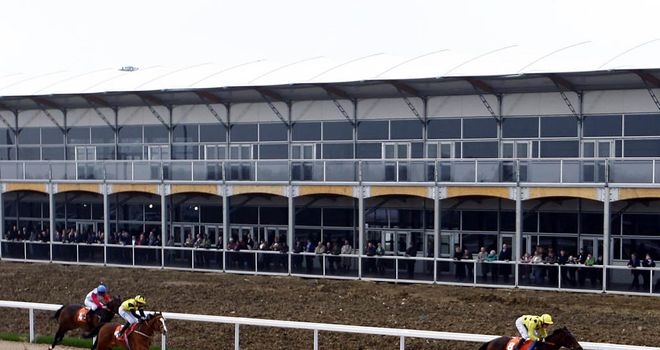 Chelmsford City: Can enter the allocation process
Officials at Arena Racing Company are refusing to get ahead of themselves after it was announced the proposed all-weather track at Newcastle has been granted permission by the British Horseracing Authority to enter into the fixture allocation process.
ARC racing director Jim Allen said the development was just another step further forward in the process.
The former site of Great Leighs racecourse, now to be called Chelmsford City and under new ownership, has also been allowed to join in the process for 2015.
Both venues have so far met all the criteria currently asked of them by the BHA.
Allen said: "The announcement today completes the next step in our aim of bringing all-weather racing to Newcastle and the north. We shall continue to engage with the BHA to determine the next step.
"There are no set dates in this process. It might take something like six months to convert the turf track into an all-weather one but that is purely weather dependent of course."
The Michael Dickinson-pioneered Tapeta is expected to be installed by ARC at Newcastle, as it will be as the replacement surface at Wolverhampton.
Racing's ruling body was keen to stress the latest announcement does not make it certain that there will be an expansion of all-weather fixtures or a bigger fixture list, which will be published at the end of September.
Ruth Quinn, director of racing for BHA, said: "Having submitted applications which met all of the criteria for new and converted racecourses, both Chelmsford City and the converted Newcastle all-weather track have been granted permission to join the 2015 fixture allocation process.
"However, this should not be interpreted as a guarantee or indication of an expansion of all-weather fixtures or the overall fixture list in order to accommodate new fixtures at either venue.
"We continue to develop the fixture allocation process, part of which involves determining customer demand for fixtures and the scope of the horse population to meet such demand."