Gallops Report
By Gallops Reporter. Last Updated: 21/09/13 4:35pm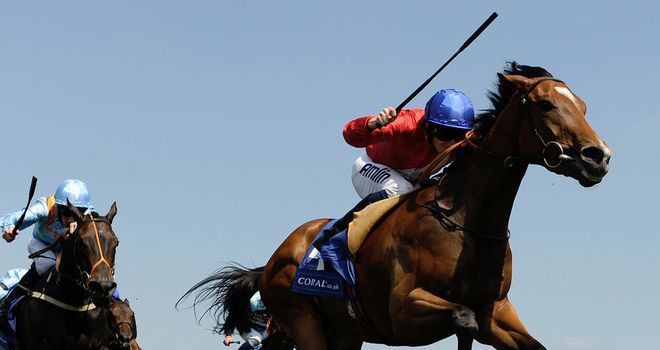 Integral: Working well
Our gallops reporter has been to Sir Michael Stoute's Newmarket base where the trainer worked the likes of Integral.
Sir Michael Stoute took his workers to the Long Gallop where INTEGRAL was in good form in a four-furlong spin.
The Cheveley Park Stud-owned filly travelled stylishly with LADYSHIP (Maxine Cowdrey) and when asked to pick up readily pulled a couple of lengths clear.
PROXIMATE caught the eye with the way he disposed of GOSPEL CHOIR.
Admittedly the latter is not a flambouyant worker, but Proximate picked up well to the drive to forge a couple of lengths clear.
DREAM WILD just held sway in her stretch with MADAME VESTRIS and NORTHERN MEETING.
STOMACHION disappointed at Wolverhpton the other day but he moved equally as well as PERSEPOLIS.
ENOBLED wasn't asked to do much in his spin with THEODORE GERICAULT.
CULTURED then came up the strip solo.
CIRCUS TURN looked well and travelled kindly with WAILA.
On Racecourse Side GOTHIC moved powerfully as part of a three-horse group.