Market Rasen outlines hurdles plan
Last Updated: 12/02/14 3:31pm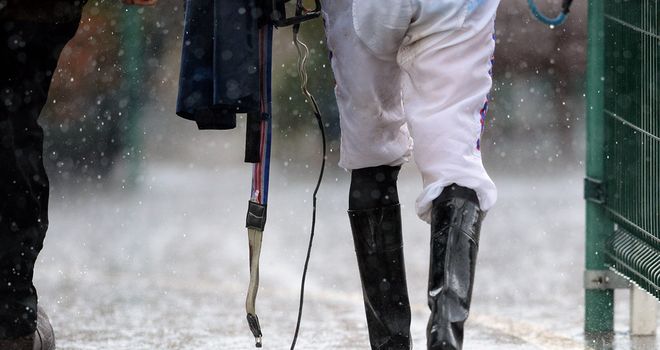 Rain is causing problems for Market Rasen
Market Rasen has been given approval to hold a possible all-hurdles card on Sunday with the Lincolnshire venue struggling due to the rain.
A final decision to be made by 8.30am on Friday and clerk of the course Jane Hedley said: "Both tracks are currently raceable.
"However, if the forecast rain materialises, we would have concerns over the fitness of the chase track.
"In light of the forecast, which predicts we could have a further 20-30 millimetres of rain between now and Sunday, we have asked for three provisional hurdle races to replace the chases.
"The ultimate decision on whether to switch to an all-hurdle card will be made by 8.30am on Friday. We remain very hopeful that the hurdle track will remain fit to race."