Mark Walford is looking forward to saddling his first runner under Rules
Last Updated: 03/02/14 3:00pm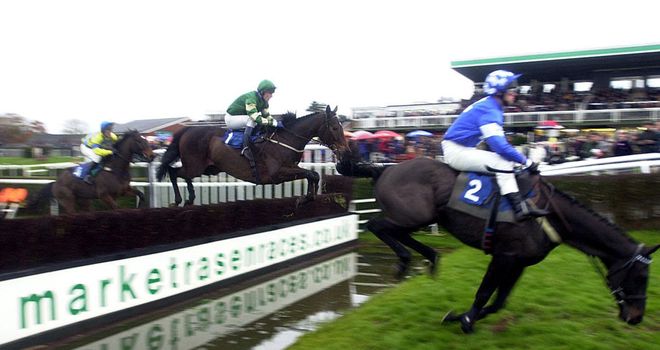 Market Rasen: Scene of Mark Walford's first runner under Rules
Mark Walford believes his experience with top trainers John Quinn and Mick Channon will stand him in good stead as he begins his career as a trainer on Tuesday.
The 30-year-old takes over the reins at his father Tim Walford's dual-purpose stable at Cornborough Manor at Sheriff Hutton near York with two runners, Lilly's Legend and Shimla Dawn, at Market Rasen.
A former amateur rider, Walford has had a good grounding working for Channon and Quinn, after which he returned home to be assistant to his father.
The changing of roles has been in the offing for a year and the young trainer cannot wait to get going.
"For a year now we've been thinking about it. I have my first two runners tomorrow at Market Rasen, so hopefully we'll get off to a flying start," he said.
"I can't wait. We've got some nice horses. My mum (Gillian) and my dad have built a real platform for me to go forward from.
"We've got 30 horses in the yard, spread 50-50 between Flat and jumps.
"I've been working for my father about six years now. I was at John Quinn's before that for two years and before that I was assistant to Mick Channon for two years.
"They were both great places. John Quinn's is a yard we can build ours up to in
time and have a bit of everything.
"I was there when we had that good old sprinter Fantasy Believer, Blythe Knight and Leslingtaylor, horses like that.
"You have to take three courses and I did them all at Doncaster. Everything's in place.
"My father will still be there. It's all a team effort anyway - my dad, mum and the staff, it's not going to change.
"I've got a few new ideas and it will be my decision that's final now. My dad will still be a big part of it.
"Dad trained pointers since I was born and he's had a full licence for about 15 years."