Fenton refuses to look too far ahead with Dunguib
Last Updated: 19/01/14 10:27am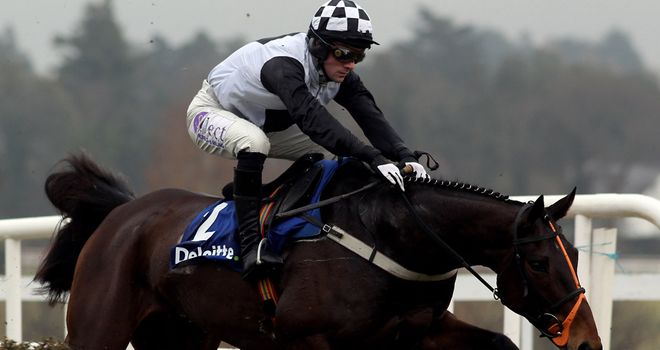 Dunguib: One step at a time
Trainer Philip Fenton refused to look too far ahead with Dunguib following the 11-year-old's return to action at Naas on Saturday.
The 2009 Cheltenham champion bumper hero had been sidelined for 1040 days but still finished an honourable third behind Rule The World in the Limestone Lad Hurdle.
Next up for Dunguib is a trip to Gowran for the Red Mills Hurdle on February 15.
Fenton said: "He's 100 percent sound, thankfully. I was very pleased with the performance and was surprised that he was still on their tails turning in.
"There's not a great deal for him, but I think going to Gowran makes sense.
"After everything he's gone through, though, it's very important to take things one step at a time."