More rain at Sandown ahead of Saturday's Tolworth Hurdle fixture
Last Updated: 01/01/14 5:35pm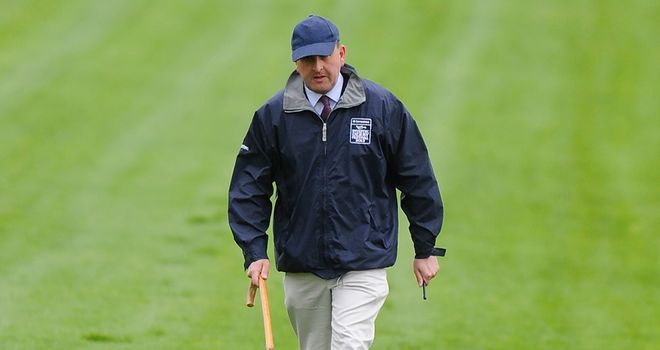 Andrew Cooper: Monitoring conditions at Sandown
Sandown officials will asses the extent of further rain on Thursday ahead of Saturday's important jumps fixture.
As much as 20 millimetres of rain was forecast by the end of Wednesday, prompting clerk of the course Andrew Cooper to announce he would take stock of the situation in the morning.
Cooper tweeted: "Further 4mm overnight at Sandown Park and raining since 10am - 7mm so far and could reach 20. Will now wait until morning to assess impact."
The going was described as heavy on the hurdles course on which the feature the 32Red Tolworth Hurdle will be run. The chase track was soft, heavy in places.
Forecasts point to a dry day on Thursday before unsettled weather returned with further spells of rain.