Exeter call inspection for New Year's Day meeting
Last Updated: 31/12/13 9:30am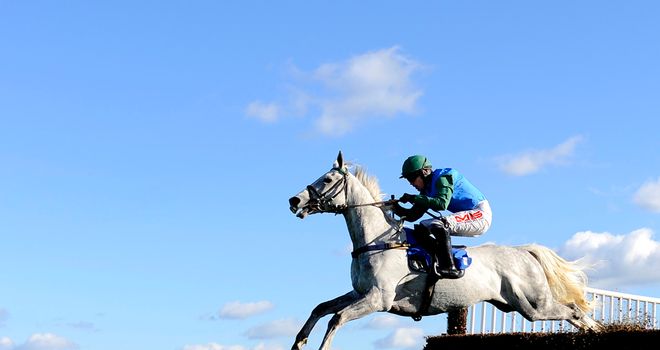 Dawn Commander in action at Exeter last month
Officials at Exeter have called a 9am inspection for Tuesday ahead of their New Year's Day fixture.
Clerk of the course Barry Johnson reports the track to be waterlogged in places after heavy overnight rain and with further rain in prospect, he will assess the conditions on Tuesday.
He said: "We had more rain than we expected last night - 27mm - but it's much nicer this morning.
"We are waterlogged in places at the moment, but it is a very forgiving track here and three or four hours of dry weather can help out with that.
"We are forecast more rain on Tuesday morning though, so we will have a look then and see where we are.
"We've had 138mm of rain since December 19. We still have a sporting chance and we'll see how the ground shapes up tomorrow."