No inspection planned for Chepstow's Welsh National meeting
Last Updated: 24/12/13 10:34am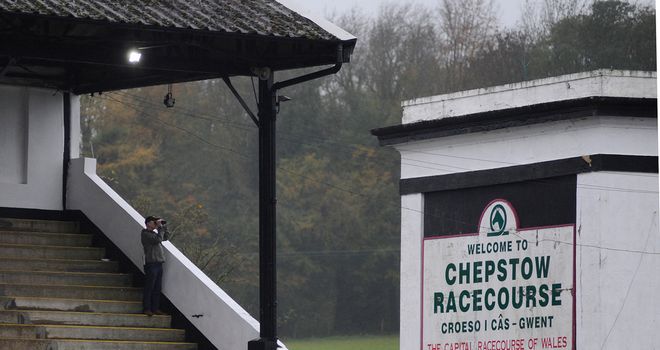 Chepstow: No inspection for Boxing Day card
Officials at Chepstow are not planning an inspection at this stage ahead of the Coral Welsh National meeting on Saturday.
A total of 45 millimetres of rain fell at the course on Monday after 41mm on Sunday and while the ground is heavy, the course is raceable.
Clerk of the course Keith Ottesen said on Christmas Eve: "It's heavy all round, but only what you would expect for this time of year.
"Amazingly we'd race today, despite all the rain we've had. The track has taken it extremely well and I'm delighted.
"We're still looking at a bit more rain before we race but only showers over the next couple of days and they could easily miss us.
"There's a band of rain Thursday night into Friday morning but if it is dry before then, we should take that as it is only bringing in 10mm.
"We've no planned inspection and I'm delighted the top weights have stood their ground, it will be great to see Tidal Bay here."