Trainer Malcolm Jefferson at a loss over Attaglance
Last Updated: 16/12/13 5:41pm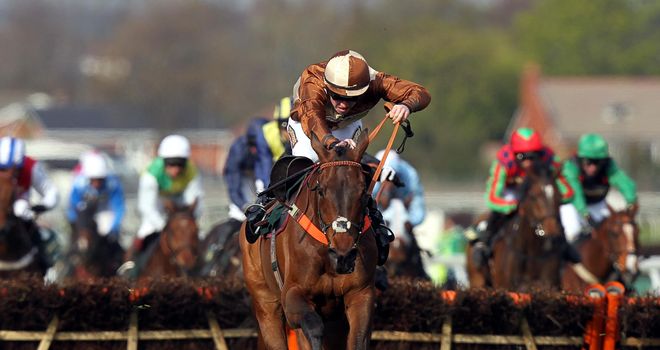 Attaglance: 'Never went' at Cheltenham
Malcolm Jefferson admits to being baffled by Attaglance's poor performance in the Stewart Family Thank You Gold Cup at Cheltenham on Saturday.
The seven-year-old was expected to put up a big show after taking fourth place in the Paddy Power Gold Cup last month but trailed home last of the nine finishers behind Double Ross.
However, Jefferson reports Attaglance to have returned home in good heart.
"He's fine, but I don't know why he ran like that. I haven't a clue," said the North Yorkshire handler.
"We thought he was in brilliant form and that everything was right for him, but he just never went for whatever reason.
"He came back and never left a bite. There were a couple of horses out Sunday morning and he was going daft, running around his box wanting to be out with them.
"The thing is he hasn't had a race. He's ground-dependent a bit so we will have to see what comes up and where."