Racing hopes to weather storm
Last Updated: 27/10/13 10:57am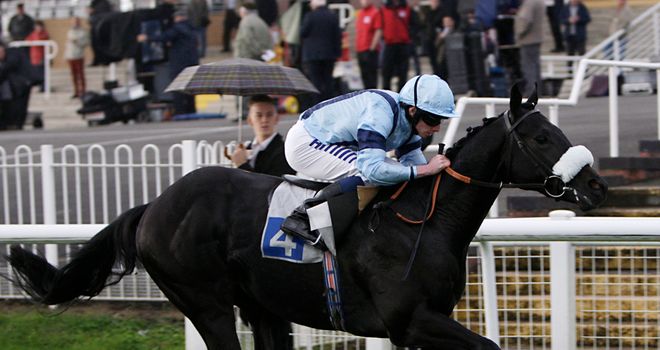 Leicester: One of the three venues under threat from the storm
Racecourses in action in England on Monday have all announced precautionary inspections in light of the severe forecast for storms.
With large parts of the country expected to be hit by heavy rain and wind, Leicester, Redcar and Bangor are taking no chances.
Leicester and Redcar's Flat fixtures must survive 7.30am precautionary inspections, while Bangor's jumps card is subject to a 6.30am precautionary check.
Leicester clerk of the course Jimmy Stevenson said: "It's very much precautionary at this stage.
"The storm is due to start at 10pm this evening and continue through to the early hours. We are really none the wiser until we see what it brings."
Redcar could get up to 20 millimetres of rainfall within the next 24 hours.
General manager Amy Fair said: "Sometimes we get the rain that is forecast, sometimes we don't. It very much depends on what we get overnight. It's a precautionary, not a full inspection."
Bangor has also been given an ominous forecast of up to 25mm of overnight rainfall.
Clerk of the course Andrew Morris said: "Everyone is aware there is a nasty storm
coming across.
"The track is perfectly fit for racing, but it is the forecast rainfall totals, rather than the high winds, which we are worried about. If we get what has been forecast, it should make it quite an interesting morning."