Marco Botti to test Lat Hawill in Horris Hill
Last Updated: October 14, 2013 2:31pm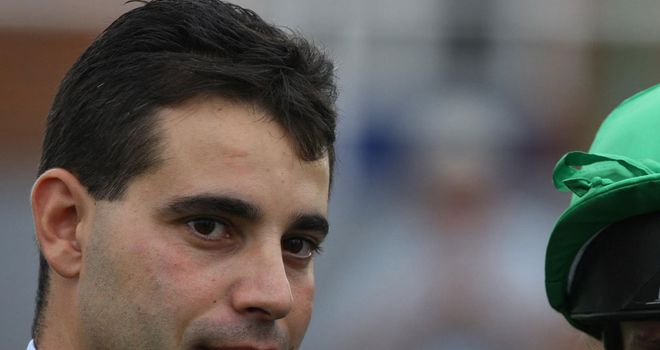 Botti: Trains Lat Hawill
Runaway Newcastle scorer Lat Hawill is set to test the water at Pattern level in the Horris Hill Stakes at Newbury on Saturday week.
The Marco Botti-trained juvenile created a huge impression when striking by upwards of eight lengths on his racecourse introduction at Gosforth Park, showing thrilling acceleration to leave admittedly moderate rivals trailing in his wake.
Botti is keen to get another run into his youngster before the end of the season and Newbury's seven-furlong Group Three, now known as the Worthington's Whizz Kids Stakes, is next on his agenda.
"He came from the breeze-ups so he knew his job and it was a very professional performance," said the Newmarket-based trainer.
"He could have one more run this year, possibly in the Group Three at Newbury on October 26."
The Italian trainer unleashed another smart looking newcomer at York on Saturday in the shape of Patentar, but he is likely to be saved for a three-year-old campaign.
"He is a nice horse. We think he is quite smart," said Botti.
"We thought he would run a nice race and it was a good performance.
"We will finish him for the year now, but I think he could be quite an exciting three-year-old next season
"We have some well-bred two-year-olds, but we knew we would have to be patient with them. They are coming to hand now and hopefully there is more to come."