Big plans in place for exciting Top Notch Tonto
Last Updated: October 10, 2013 9:53am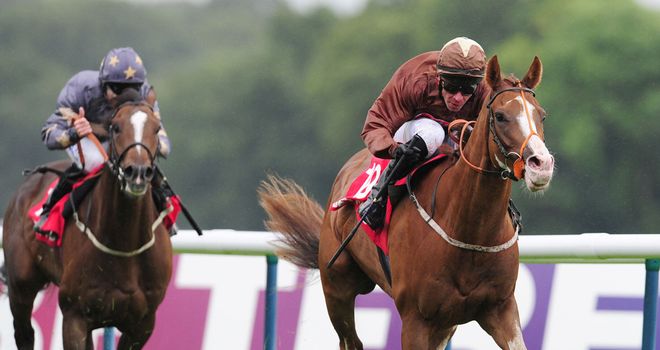 Top Notch Tonto: Big plans for next year
Top Notch Tonto has run his last race of the season - but even bigger things are expected of him in 2014.
The distinctive-looking three-year-old has had a profitable term for new trainer Brian Ellison, with a Group Three triumph at Haydock in September backed up by a Listed success at Redcar on Saturday.
Ellison and Hull-based owner Keith Brown will now formulate a gameplan which could see Top Notch Tonto end up at next season's Breeders' Cup fixture.
Brown said: "The horse is becoming a bit of phenomenon - we are all very proud of him. He won't run again this season now. We'll get him home and wrap him up in cotton-wool for a big year next season. We are going to aim high with him, and why not?
"We were thinking about the Breeders' Cup meeting in a few weeks, but that's too soon for him this year, but that's what we'll look at next year if all goes to plan.
"We'll have him in all the early-closing races, races like the QEII at Ascot, and plan very carefully what we are going to do with him.
"The seven-furlong trip was too short for him on Saturday - he also needed more cut in the ground - but the horse gives you so much heart it's frightening."