Martin Dwyer heads to the BHA on Wednesday
Last Updated: 08/10/13 1:20pm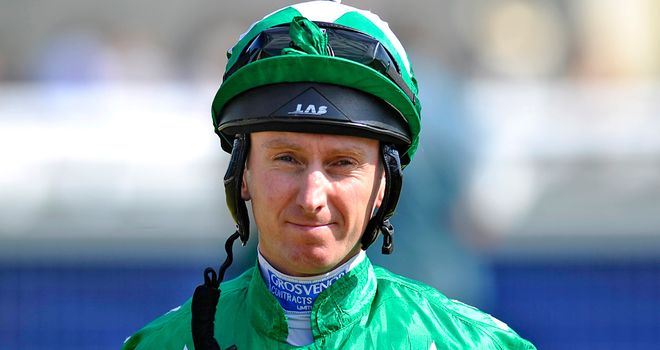 Martin Dwyer: Expecting a fair hearing
Martin Dwyer is looking to finally put a distressing year behind him when he heads to the British Horseracing Authority on Wednesday to ask for his 56-day ban imposed in India not to be reciprocated.
The Derby-winning jockey received the suspension from the Royal Western India Turf Club in February and it was dramatically increased to eight months on appeal, but subsequently returned to its original length following further representations.
"I've got to be hopeful because, in my mind, I know I haven't done anything wrong but I'm certain of one thing, and that's that when I go to the BHA I'm sure I'll get a fair hearing," Dwyer told At The Races.
"I never got anything like a fair hearing in India and, with all the evidence on table, I've got to be hopeful. We'll just see what happens, but I'm really just going to be glad to see the back of the whole thing once and for all.
"I've got Graeme McPherson representing me, who's a very good barrister, and Andrew Chalk (solicitor), and Paul Struthers (chief executive of the Professional Jockeys Association) will be coming down with me as part of the team.
"From day one he's been helping me and without Paul Struthers and the support of the PJA, I wouldn't be where I am today."
Dwyer's case is due to be heard by a disciplinary panel of the BHA at 10am.