Racing celebrates Sir Henry Cecil
Last Updated: 16/09/13 3:39pm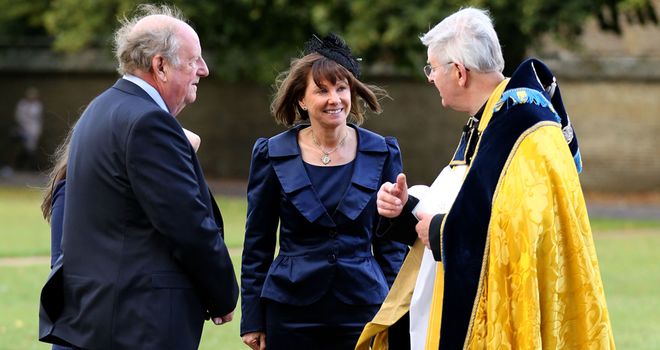 Lady Cecil arrives at the service at Ely Cathedral
The town of Newmarket will head en-masse to Ely Cathedral today to celebrate the life of Sir Henry Cecil.
A special service, led by the Reverend Canon David Pritchard, will honour the life of the legendary trainer, who died aged 70 in June.
Among those expected to speak at the service are Khalid Abdullah's racing manager Teddy Grimthorpe, bloodstock agent Alan Cooper and broadcaster Matt Chapman.
A number of jockeys who might otherwise have been in action at Brighton and Musselburgh will instead attend the service, along with owners, trainers, family, friends and racing fans keen to pay their respects to one of the most popular men that the sport has known.
"I think the most wonderful thing today is that there are going to be hundreds of ordinary people, racing fans who might have followed Sir Henry or backed some of his winners," Chapman told At The Races.
"This is a celebration, there will be nothing miserable about the day, because Sir Henry was a man to celebrate."