Musselburgh keen on Good Friday card
Last Updated: 30/08/13 5:23pm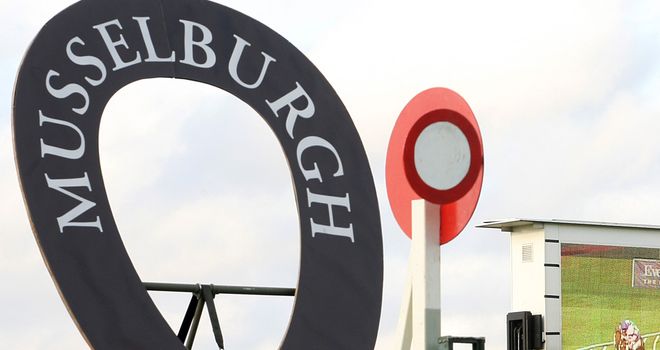 Musselburgh: Would welcome Good Friday card
Officials at Musselburgh have reaffirmed an interest in hold a meeting on Good Friday should the proposal to race on that day for the first time in 2014 come to fruition.
The Edinburgh track already races on Easter Saturday and Easter Sunday and has said for some time it would look at the natural extension to its programme should racing be allowed to take place on Good Friday.
A newspaper report on Thursday suggested that proposals will be considered for two major meetings on the bank holiday afternoon, potentially with a £1million card proposed by Lingfield's owners Arena Racing Company (ARC) as the finale to the all-weather season, and another fixture at Musselburgh in Scotland.
This revelation reopened the debate on whether racing should take place on Good Friday, one of the few remaining race-free days in the calendar and the British Horseracing Authority is set to consider it at a board meeting next week.
"Our position is nothing's changed as far as we are concerned," said Musselburgh general manager Bill Farnsworth.
"People seem to think Musselburgh are pushing for this, but our position has not changed at any time. It's remained the same. All we have done is to react to inquiries about Good Friday.
"We have always said we would like to have a three-day fixture over Easter, obviously racing on Good Friday, and we said of course we would look at that opportunity if it was there.
"It has been looked into for some time. The BHA has had this on its agenda and there has probably been a lot of discussions behind the scenes with all the racing stakeholders to try to determine whether it's the right thing to do or not.
"As we have consistently said, as a racecourse we would certainly like the opportunity to consider racing on that day.
"At the end of the day we are not saying we will definitely race on that day because it largely on the terms and conditions that are attached to it. It depends on how much prize money we have to put up, how much funding there is.
"Then once we have the terms and conditions in front of us we can make an assessment and then decide if it's for us or not.
"I'd like to think it would be feasible for us to do it, but until there is a proposal on the table we are just waiting.
"It's the racecourses that want to race on Good Friday, it's the bookmakers that want racing, it's the punters that want racing.
"We did a survey of trainers in Scotland and 100% of those we surveyed, about 15 I think, said they would welcome a fixture at Musselburgh on Good Friday.
"There are trainers that want it and I'm sure there are jockeys that would welcome it as well.
"There are lots of people who would welcome it and the BHA's job is to assess whether it's the right thing for the industry to do. If they think it is they will offer it up."