Baker back to Jersey with If I Had Him
Last Updated: August 18, 2013 11:11am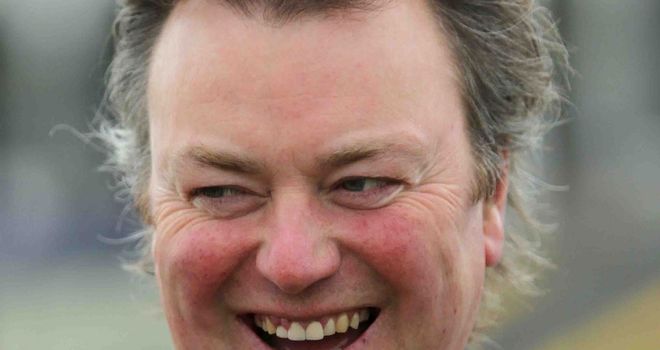 Baker: Trains for Fergie
Sir Alex Ferguson's If I Had Him is set to bid for a fifth successive win in Jersey at the end of the month.
George Baker has enjoyed plenty of success with the nine-year-old, winning the first race of the season at Les Landes racecourse in April before adding three more victories, including the Channel Islands Champion Hurdle in July.
If I Had Him also struck gold at Ostend in Belgium in June and finished second in L'Ancresse in Guernsey in May, and has former Manchester United boss Ferguson flying high in the owners' standings in the Channel Islands.
Baker believes it makes sense to head back to Jersey on August 26 given If I Had Him is on such a roll in the Channel Islands.
"He's been a real star for us and has won four on the bounce in Jersey now. He looks like he could be the champion horse there this year," he said.
"He's run well in Guernsey and won in Ostend and he was the first English horse to win there in years.
"All things being equal, he will go back to Jersey in a couple of weeks time for their final meeting of the year.
"He's rated 105 here and he could have run in five or six races and perhaps won one of them, so it makes more sense to go there.
"He's a horse that likes to travel and the racing there is a slightly easier level, but it's been good publicity for the Jersey Race Club and, being owned by Sir Alex Ferguson, he has developed something of a cult following.
"We will see what happens after that run, but we could keep him on his travels."