Rogers suspension reduced
Last Updated: August 16, 2013 6:18pm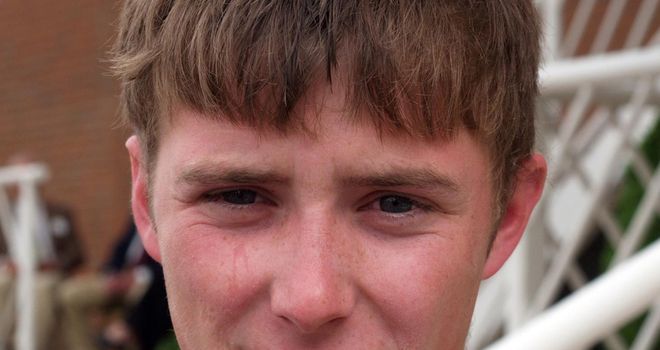 Rogers: Ban reduced
Apprentice James Rogers has had the length of his ban for attempting to dupe drug-testers at Nottingham last year by swapping urine samples reduced following a British Horseracing Authority appeal hearing.
The jockey can now apply to have a licence to ride from December 23 instead of from February 13 next year.
Rogers was handed his original ban at a hearing in May after he tested positive for alcohol and attempting to switch his urine sample with someone else's.
The incident took place before a booked ride at Nottingham last October, with Rogers asking a weighing room colleague to provide a sample for him after being selected for random testing.
Rogers appealed on the grounds that the penalty was "disproportionate, perverse and unfair, and that no or insufficient allowance had been given for matters of mitigation".