'Concerned' Ladbrokes seeking talks
Last Updated: 15/08/13 2:51pm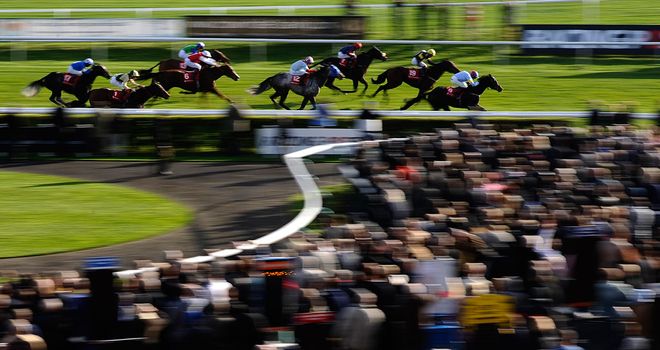 Doncaster: Home of the St Leger
Ladbrokes are still seeking consultation with the British Horseracing Authority regarding the news that a new Irish Champions Day will clash with the St Leger meeting at Doncaster next year, which is sponsored by the bookmaker.
Ladbrokes take the view that as a stakeholder in the world's oldest Classic they, along with Doncaster and its owners, Arc, should have been notified of the new venture by Horse Racing Ireland.
"We're very concerned and we're very disappointed, without putting too fine a point on it," said David Williams of Ladbrokes on At The Races.
"We found out in a press release without any consultation and that was pretty disappointing.
"It wasn't that long ago - we took over sponsorship in 2005 - that the Leger had lurched from sponsor to sponsor and it was easy to put the boot into the race, it felt very unloved.
"With the help of Doncaster, who have redeveloped the racecourse, and the support of ARC and the levels of engagement we've gone to to try and get people back interested in the Leger, we were really disappointed that that hadn't been brought to our attention as a key stakeholder.
"We had 32,000 people on Town Moor last year so to find out it's being put up against this proposed new festival next year is really disappointing. We've got to look at the big picture, we're trying to get hold of the BHA to see what its view is.
"To not put too fine a point on it if we think the race is being turned away in the way that it was 10 years ago we'll have to look at our investment because it takes a lot of energy, we're very proud of the race and we want it to have the profile we think it deserves.
"From what we have read the BHA has come out in support of the Irish card but we want the St Leger to have the profile we think it deserves.
"When something comes along and you are not consulted you've got to ask questions of everyone involved."