Sedgefield and Fontwell given all-clear as checks called elsewhere
Last Updated: December 11, 2012 11:17am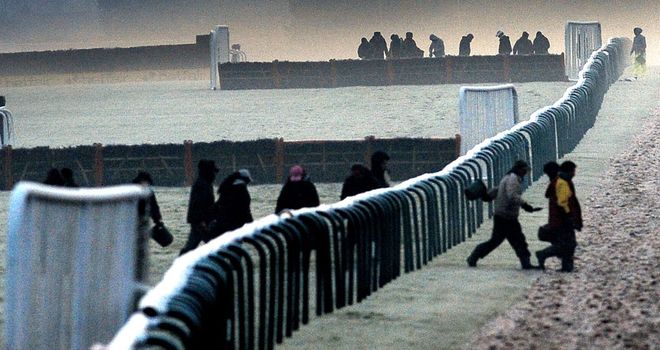 This afternoon's meetings at Sedgefield and Fontwell will go ahead as scheduled after both tracks passed early inspections.
Officials at the County Durham course made an 8am check after fears of overnight frost and quickly gave the all-clear.
And Fontwell followed suit after a second inspection at 9am.
But Wednesday's cards at Leicester and Hexham are subject to 8am checks, and Huntingdon officials will walk the course at the same time before making a decision on Thursday's meeting.
Leicester clerk of the course Jimmy Stevenson said: "It could be a tricky morning, the forecast doesn't look brilliant with a severe frost.
"We had a minus 2C last night and could probably have got away with it by waiting a bit, but tonight could be a different story."