Officials at Catterick have called a precautionary inspection for 8am ahead of Wednesday's meeting
Last Updated: 04/12/12 10:07am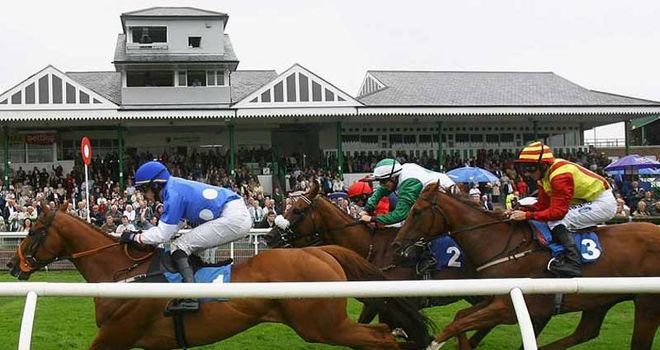 Catterick: precautionary inspection at 8am on Wednesday
Officials at Catterick have called a precautionary inspection for 8am ahead of Wednesday's meeting.
Clerk of the course Fiona Needham reports the track to be in good shape at present but is concerned by the possibility of overnight snow.
"There are showers forecast along the east coast and my concern would be if they came as far inland as us," she said.
"We are forecast a frost of anywhere between minus 1C and minus 3C so any snow on top of that wouldn't be ideal."