Watering complete at Doncaster
Last Updated: September 10, 2012 3:05pm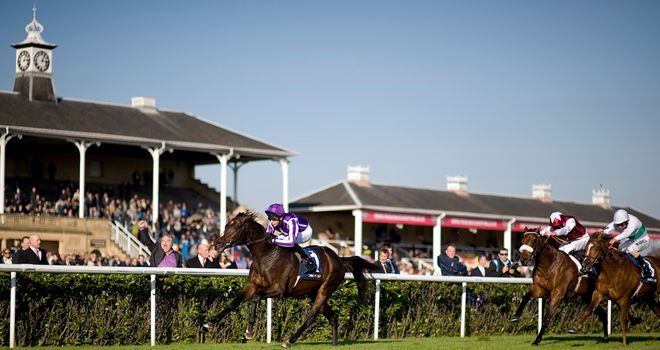 Doncaster: Watering cycle completed on Monday morning
Rain is forecast until midweek but then drier conditions are set to prevail, which is good news for connections of big-race favourite Camelot.
Clerk of the course Jon Pullin said: "We finished the watering cycle on Monday morning, with an average of 20 millimetres applied to the track.
"The forecast is for a few showers in the early hours of Tuesday which should yield around two to three millimetres. Wednesday is forecast to be overcast and there is a chance of light showers but from Thursday onwards conditions are predicted to become drier and brighter."